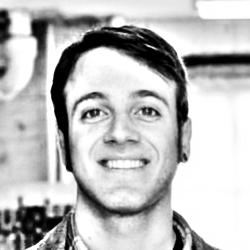 My name is Dan, and I'm a security researcher and developer. I currently work for a security company outside of Baltimore. Previously, I was one of the core developers of Commotion, a wireless mesh networking platform. I study information security, with a focus on penetration testing and malware techniques.
I've lived in the Baltimore area all my life, and I currently help out with campaigns with FORCE Upsetting Rape Culture and was a collective member of the Baltimore Indypendent Reader for its last 3 years. I'm interested in information security, malware, politics, music, and the intersections of technology and social change. I also maintain strong security practices and occasionally do security consulting and audits for organizations or individuals.
Get in touch with me (my PGP key is on the major keyservers and here as well) and check out my résumé.
Once in a while I'll even record something on my 8-string guitar.